Experience Life in The Laurentian Mountains
Nature has always been a place to meditate and reconnect. We all have a deep connection to it as it embodies peace and serenity. The Laurentian Mountains are a tranquil spot if you want to unwind from your stressful city life! It is a timeless mountainous region made of Precambrian rocks that have worn down through centuries. Now, we get to see the developments of beautiful rock formations and forested areas. The stillness of this landscape is sure to capture the hearts of individuals. Imagine having these mountains' tranquility as your daily sight, looking out the window. You can make this a reality as you wander in the Laurentian Mountains and experience living here along with your loved ones.
Discover our beautiful land, available for sale
The Poisson Blanc Domain offers more than 100 acres of serene hills and mountains. Surrounded by mature trees, there are plenty of recreational adventures and hiking trails to be found in the domain's woodland landscape. The community of Poisson Blanc is both eco-friendly and family-oriented. Enjoy endless activities for the whole family while immersed in the beauty of nature's wilderness.
Getting your dream life in this serene nature is possible. Get in touch with us, and we will provide you with all the information you need regarding our lots, activities, homes, and many more.
OUTDOOR ADVENTURES FOR YOU
The Domaine's surrounding nature is generous and ideal for countless outdoor activities.
Each new season renews the joy of practising a plethora of sports, both in the summer and winter alike. Domaine residents can enjoy some 20 km of marked and rigorously maintained trails.
Grand Poisson Blanc lake is a majestic lake, bordered by a national park, where peace, beauty and serenity coexist.
We are located in the in Lac Sainte-Marie (QC), in the Laurentians, at 50 minutes from Ottawa.
We are at the entrance to the lake, the fastest route to the Grand Poisson Lake.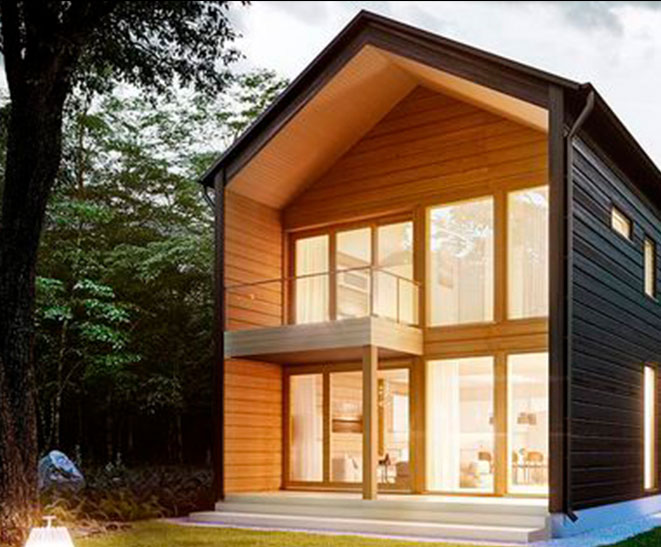 Demand for chalet is increasing fast - Poisson Blanc Domain is located in a strategic location
Invest in a development in the Laurentians, a growing
region strategically located less than one hour from Ottawa and in proximity to urban centres.